Join the 2017 Fairview Park Summerfest Committee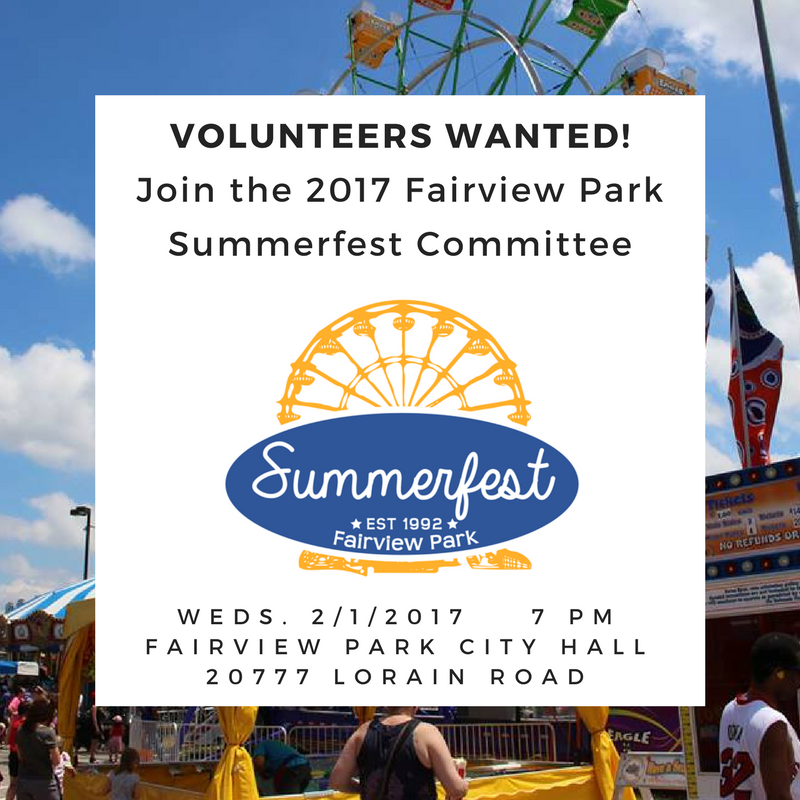 Do you want to get more involved in your community? Well, you're in luck!
The Fairview Park Summerfest Committee wants you! The Committee is composed solely of Fairview Park residents volunteering their time and expertise to host this wonderful event for the community. We welcome your involvement and feedback.
Join us on Wednesday, February 1 for the first planning meeting for Summerfest 2017 – the 25th anniversary. The meeting will be held at 7:00 pm in the Dunson Community Room at Fairview Park City Hall, 20777 Lorain Road.
Direct all questions to fairviewsummerfest@gmail.com.